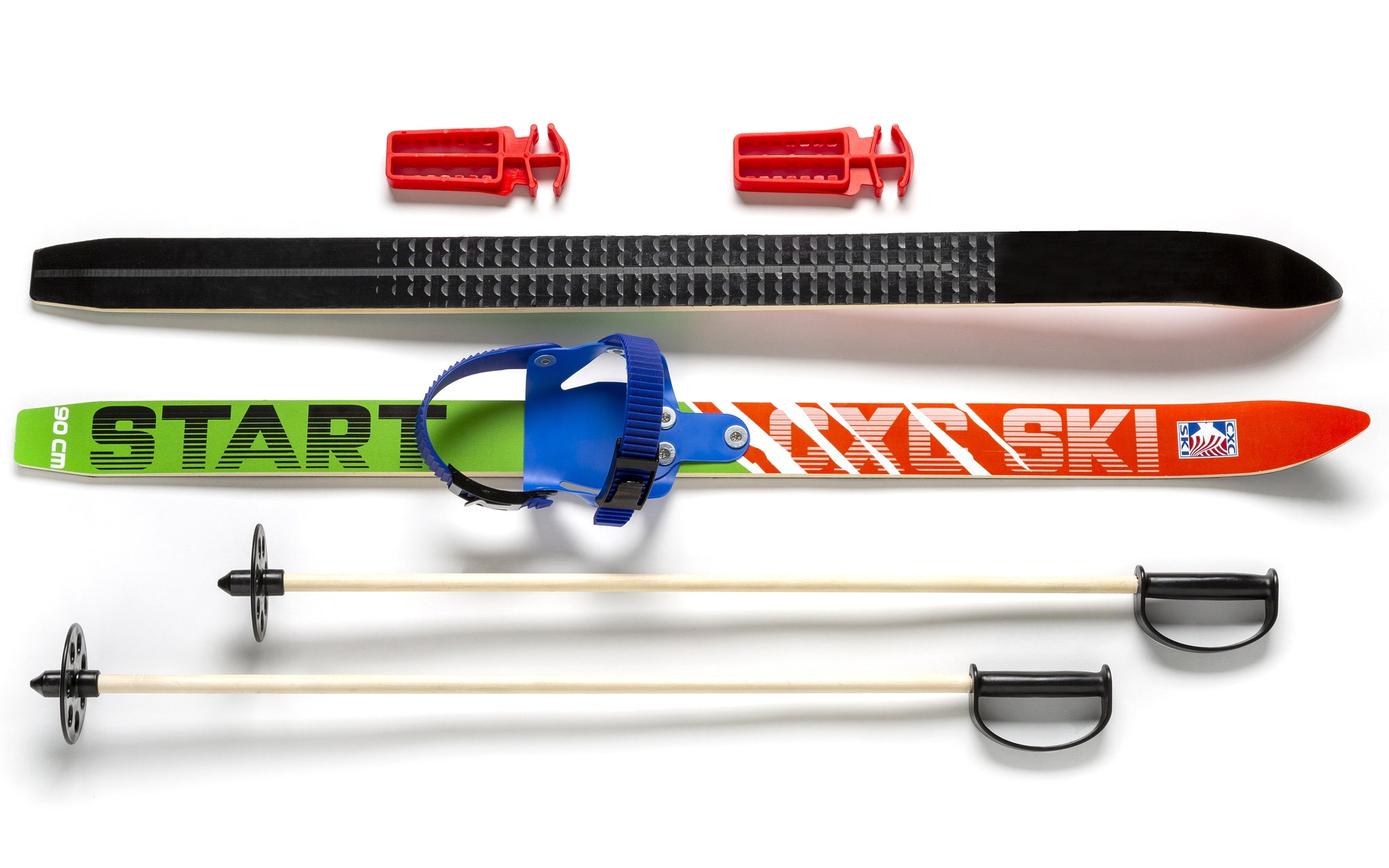 CXC Start Kids Cross-Country Ski Set with Universal Step-In Bindings (Ages 2-5)
This touring equipment is designed for kids ages 2-5 who are NEW to skiing. No ski boots are required with these skis - the step-in bindings accept any winter boots. The set comes with lightweight wooden ski poles, making it easy to gear up and hit the snow.
Ski Length: 35 inches (90 cm)
Pole Length: 26 inches (66 cm)
Ski Design: Classic
Ski Terrain: XC groomed and ungroomed
Ski Camber: XC single camber
Metal Edge: No Metal
Core: Wood
Kick-Zone Traction: Patterned Base
Bindings Mounted: Yes
[Wood-Core, Fish Scale-Patterned Waxless Skis] – Each ski has a premium wooden core; t

exturized finish provides traction without the need for grip wax.




 

[Step-In Bindings, No Ski Boots Required] – Strap bindings adjust to any size of snow boot or shoe.


[Ideal For Kids Ages 2-5 New to Skiing] –

Included lightweight, wooden poles are 26 inches long.




[Ski Any Way You Want] – Out-of-track, rolling hills, and trail breaking – all you need are the skis and weather-appropriate footwear.


[Storage Travel Made Easy] - Every piece of the ski set clips together into one easy-to-carry underarm load with the included ski clips. 
Return Policy: return requests accepted within 30 days of the delivery of the original shipment.